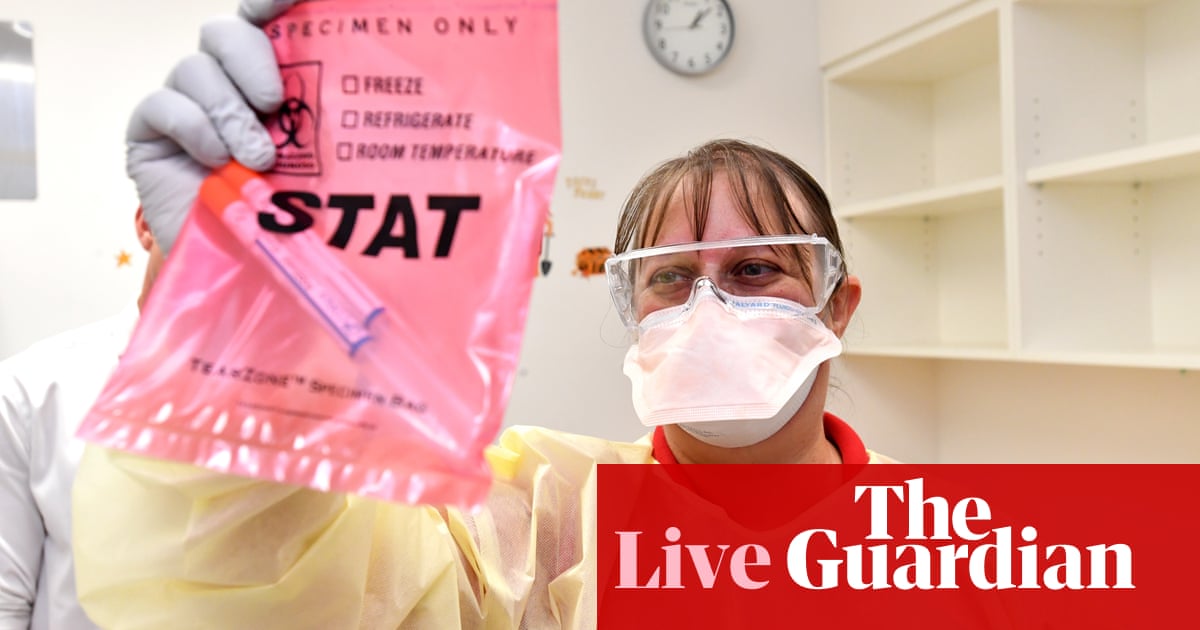 Health authorities in New South Wales have confirmed that a man in his 80s has died in hospital after testing positive to coronavirus. It is the third death of a person with the virus in Australia, and occurred as the number of people who have tested positive to Covid-19 in Australia grows to more than 70.
The NSW chief health officer, Dr Kerry Chant, passed on her sympathies to the man's family.
This is how the situation stands on Sunday morning:
New South Wales has announced two new confirmed cases of coronavirus. They are a female health worker in her 30s, who appears to have caught the virus as a result of the outbreak at the Dorothy Henderson aged care home in north west Sydney; and a woman in her 50s who is a contact of a previously confirmed case.
A man in his 80s in hospital in NSW has become the third confirmed death of a person who has tested positive to Covid-19.
Tasmania has reported its second confirmed case, reporting that the patient has been admitted to the Royal Hobart Hospital.
A Melbourne GP who treated 70 patients before testing positive to Covid-19 has demanded an apology from the Victorian health minister, who said his decision to work with "flu-like symptoms" was "irresponsible" and should be investigated by the regulator.
The number of people who have died from the coronavirus in the United States has climbed to 19, with about 400 confirmed cases.
Five new countries — Colombia, the Holy See, Peru, Serbia, and Togo — have reported cases of COVID-19.
The number of cases globally, according to the latest World Health Organisation figures, is 101,927.