In the US, Hawaii's KITV4 is reporting that the American state has confirmed its first case of coronavirus in one of the passengers on board the grand princess cruise ship.
Local department of health officials say the man had no close contact with residents on the islands. The grand princess stopped at Nawiliwili, Honolulu, Lahaina, and Hilo during its voyage, KITV4 reports.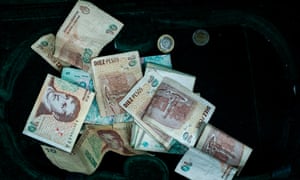 Argentina has eight confirmed cases of coronavirus, all brought by people who had recently been in Europe, the Health Ministry said on Friday, adding uncertainty to an economy already slammed by recession, high inflation and unsustainable debt.
"Argentina continues in the containment stage, with eight confirmed cases with a history of travel to transmission areas," the Health Ministry said in a statement. The Argentine patients range between age 23 and 72, it said.
The country is a major world food supplier struggling to pull out of recession and tame 50% inflation as the government hunkers down for what promise to be tough restructuring talks with bondholders.
Fellow South American countries Colombia, Chile and Peru announced their first confirmed cases of coronavirus this week, and a number of cases have been confirmed in neighboring Brazil.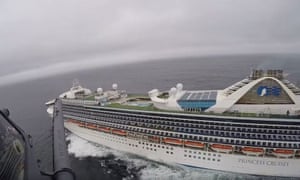 In the US, Reuters reports that the United States is considering ways to discourage U.S. travellers from taking cruises, as part of a broader Trump administration effort to limit the spread of coronavirus, according to four officials familiar with the situation.
The officials, who asked to remain anonymous, said no decision had been made. The discussions were taking place ahead of a meeting this weekend between Vice President Mike Pence, who is in charge of leading the U.S. response to the coronavirus, and the cruise industry.
The cruise industry contributed nearly $53 billion to the U.S. economy in 2018 and generated more than 420,000 jobs, according to an analysis by the Cruise Lines International Association.
During a press conference at the White House on Friday evening, Pence said elderly people should use "common sense and caution" when planning a trip on a cruise ship.
"Cruise ships represent a unique challenge for health officials," Pence said. "We're going to be working closely with some great American companies in the cruise line industry to enhance and strengthen the screening procedures."
Shares in Royal Caribbean Cruises, Carnival and Norwegian Cruise Line Holdings have fallen around 50% since January.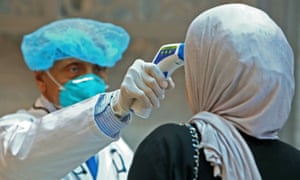 Kuwait has suspended all flights to and from Egypt, Lebanon, Syria, Bangladesh, Philippines, India, and Sri-Lanka for a week starting on Saturday, Kuwait's civil aviation directorate said in a tweet.
Kuwait also banned entry of anyone who has been in the seven countries in the last two weeks except for Kuwaitis coming from the seven countries, who will be allowed entry but will have to submit to quarantine procedures, the civil aviation directorate added.
About a quarter of China's new confirmed cases and almost all of those outside Wuhan originated outside the country on Friday, according to official data.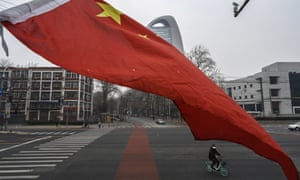 Mainland China had 99 new confirmed cases of coronavirus infections on Friday, the country's National Health Commission (NHC) said on Saturday, down from 143 cases a day earlier and marking the lowest number since Jan. 20, when the NHC started to publish nationwide figures.
Outside of central China's Hubei province, there were 25 new confirmed cases reported on March 6, of which 24 came from outside China.
Most of these were in China's northwestern Gansu province, from quarantined passengers who entered the provincial capital of Lanzhou on commercial flights from Iran between March 2 and March 5.
The capital Beijing reported four new cases on Friday, of which three came from Italy, according to a notice from the Beijing health commission posted on its official Weibo account on Saturday.
There were also three cases in Shanghai that originated abroad, and one in Guangdong province on Friday, according to the National Health Commission.
The total nationwide number of cases that originated outside China reached 60 as of the end of Friday.
For the second day in a row, there were no new infections in Hubei outside of the provincial capital of Wuhan.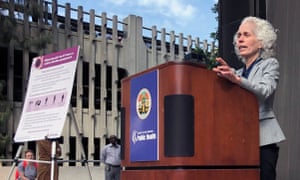 Two federal health screeners at Los Angeles International Airport have tested positive for the coronavirus, according to an email sent to their colleagues today and seen by Reuters.
The Centers for Disease Control and Prevention employees were conducting secondary screenings of passengers arriving from overseas, including from China, and have been directed to self-quarantine until March 17, the email said.
"At this time, we cannot confirm where these two screeners were exposed," said the email, which was sent by a senior CDC official. "Let us keep our colleagues in our thoughts during this period."
South Korea on Saturday reported 174 additional coronavirus cases from late Friday, taking the national tally to 6,767, the Korea Centers for Disease and Control and Prevention said.
The death toll remained unchanged at 44 from late Friday, the KCDC added.
In the US, Donald Trump used a freewheeling press conference on Friday, intended to provide updates on the coronavirus, as an opportunity to attack Democrats, praise his own intelligence, lash out at CNN and spread false and misleading information about the status of the outbreak.
Amazon is working to identify and prosecute coronavirus price gougers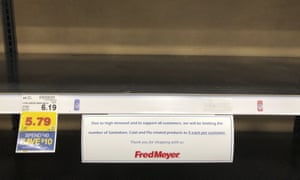 Amazon.com Inc said on Friday it is working with state attorneys general to identify and prosecute third-party sellers who are taking advantage of fears of the spreading coronavirus to engage in price-gouging on the Amazon website.
In a letter to U.S. Senator Edward Markey, the company said it has removed more than 530,000 product offers over price-gouging concerns as well as "millions" of products that make unsupported claims about their ability to fight coronavirus.
Markey wrote Amazon earlier this week asking the company to stop third-party sellers from ramping up prices for items like Purell hand sanitizers as people seek to protect themselves from the coronavirus.
Markey said he wrote the letter after finding that a pack of 24 2-ounce bottles of Purell, which should cost $10, was selling for $400 on the company's website.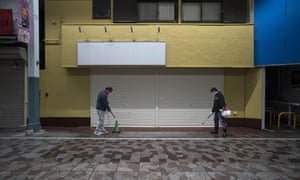 The number of cases in Japan grew to 1,112 on Friday, with 55 new infections reported from Yamaguchi prefecture in the southwest to Hokkaido in the north, according to the national broadcaster NHK.
Thirteen of the new cases were people who visited a live music venue in Osaka or their family members, NHK said.
The spread of the disease has raised doubts about whether Tokyo will be able to host the Olympics this summer, but the government has insisted the Games will go ahead as scheduled.
The number of new cases of the virus fell to 505 in South Korea on Friday, from 760 the previous day, the Korea Centers for Disease Control and Prevention said.
Vice Health Minister Kim Gang-lip said authorities had almost finished tests on more than 200,000 followers of a church in southeastern Daegu at the centre of the outbreak.
The number of South Korean visitors to Japan fell nearly 26% last year to 5.6 million, the first drop since Japan's tsunami and nuclear disaster in 2011, Japanese tourism officials say.
South Korea said on Friday it would suspend visas and visa waivers for Japan in response to Tokyo's own travel restrictions on Koreans, as fears over the spreading coronavirus rekindled a feud between the neighbours dating back to before World War Two.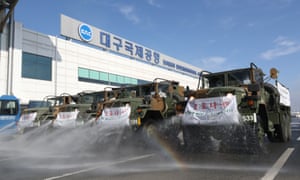 South Korea's curbs, which take effect on Monday, also include special entry procedures for non-Japanese foreigners arriving from Japan, Vice Foreign Minister Cho Sei-young told a briefing.
At present, Japanese can visit South Korea for 90 days without a visa.
Seoul had earlier summoned the Japanese envoy to protest against Japan's decision to quarantine South Korean visitors for two weeks.
Japan is among almost 100 countries to impose curbs on travellers from South Korea, which has suffered 44 deaths and 6,593 infections in the biggest outbreak outside China, where the virus emerged late last year.
In case you missed this story, Victorian health authorities are trying to contact about 70 patients of a Melbourne doctor who has developed coronavirus after returning from the US.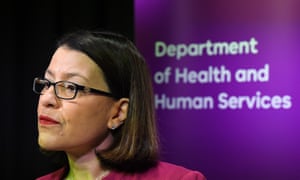 The doctor is the state's 11th case of the novel coronavirus and the state health minister, Jenny Mikakos, says he attended work and treated patients after her was symptomatic.
"I have to say I am flabbergasted that a doctor that has flulike symptoms has presented to work," Mikakos said.
The doctor returned from the US on 29 February and saw approximately 70 patients last week between Monday 2 March and Friday 6 March at the Toorak Clinic on Malvern Road. The clinic has been since closed.
Patients have been contacted by text message, phone or email and two patients the doctor treated in a Malvern nursing home have been isolated.
All patients the doctor saw and all clinic staff have been asked to self-isolate for 14 days. The clinic's other patients have been asked to monitor their symptoms.
Passengers on the flight with the doctor would be contacted, Mikakos said.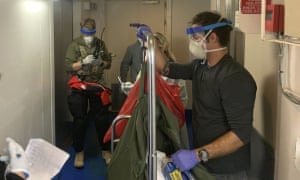 Twenty-one people aboard a cruise ship that was barred from docking in San Francisco have tested positive for coronavirus, U.S. officials said on Friday, as half a dozen states reported their first cases of the fast-spreading respiratory disease.
Vice President Mike Pence, who is running the White House's response to the outbreak, said at a news conference that 19 crew members and two passengers out of 46 people tested so far on the Grand Princess ship had the virus.
He said the vessel with about 3,400 passengers and crew would be taken to a non-commercial port where everyone on board would be tested.
U.S. President Donald Trump said he would rather have passengers remain on board the vessel, but that he would let others make the decision whether to let the passengers disembark.
"I'd rather have them stay on, personally, but I fully understand if they want to take them off," Trump told reporters after touring the Centers for Disease Control and Prevention in Atlanta.
Welcome to today's coronavirus liveblog. As infections continue to spread around the world, authorities are racing to trace the contacts of confirmed cases.
Here's a summary of the latest events:
The number of cases worldwide has passed 100,000, as the World Health Organization called on countries to make "containment their highest priority".
Iran reported a sharp rise in cases and threatened to use force to stop people travelling between cities.
Donald Trump signed a $8.3bn emergency spending bill to deal with the virus, despite insisting that it "will go away".
In Victoria, Australia a doctor has been confirmed as the eleventh case of the virus for the state. He treated 70 patients despite displaying flu-like symptoms shortly after travelling from America.
New Zealand has confirmed its fifth case, a 40-year-old woman who contracted the virus from her husband, who was the country's third case
The UK confirmed its second fatality after tests performed on a man who died on Thursday came back positive. Medical staff and patients at the hospital where he died were placed in isolation amid family fears he was not isolated quickly enough.
The first case in Central America was confirmed. Costa Rica said a 49-year-old woman from the United States had been infected with the virus.
South by South West was cancelled. The annual technology and culture festival said its March events would not go ahead amid fears it could help to spread the virus in Austin, in Texas.
A Scottish international rugby players tested positive. Scotland women's Six Nations rugby match against France was postponed after it was confirmed a Scottish player was a sufferer.